Manage your team and business in your calendar
Link events with people and tasks for better results.
In one app with just a few clicks, without unnecessary data entry.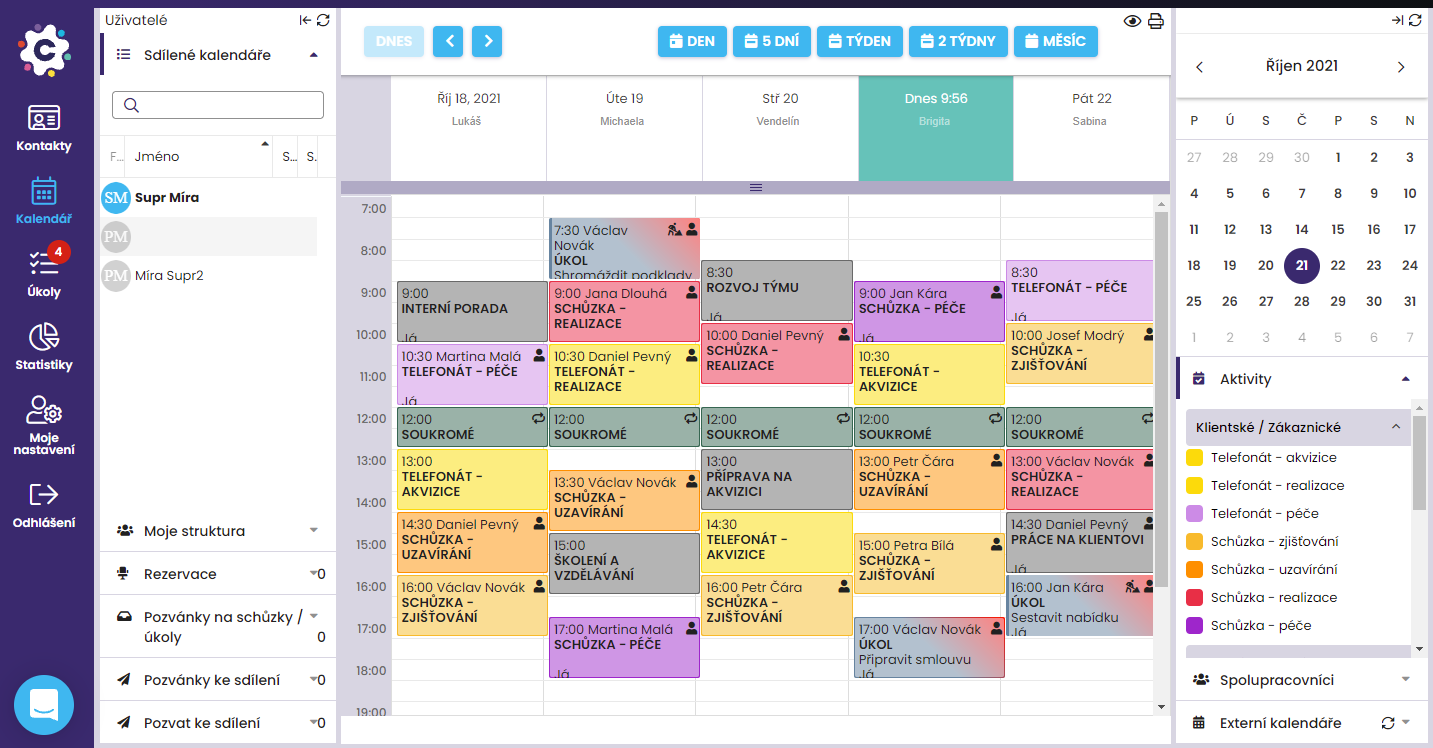 Selection of activities and events
Contacts with activity history
Task and project templates
Shared calendar
Instant view of each team member's location enables the ability to dispatch someone to the next appointment or shows availability of the team for a new meeting appointment.
Contact management
Share, tag and sort all contacts. You can also add notes, save documents and track history for each contact.
Tasks and projects
Create tasks for calendar events and for contacts. You can delegate, commission and sort tasks, group them into projects, and save them in templates.
Statistics
Monitor and analyze the number of activities performed and their outcome. You can select data ranging from contacts to the whole team, or even an individual activity.
Plan in the calendar
Choose from pre-set activities tailored for various sectors: distinguish between phone calls, appointments, or other activities tailored to your business needs.
Link activities to contacts
Most calendar events include a contact – now link your contacts to your activities. You can also add a note or tag to a contact.
Record results and plan follow-up activities
Finalized events or activities have pre-defined results that you can select. You can insert additional notes and create a new event, like a follow-up meeting.
Create and assign tasks
Has an activity or meeting with a contact resulted in a task? Maybe you have to send an email or prepare a proposal? Never forget again! Automatically create a new task without having to open a different system or to-do app.
You can also delegate that task to team members.
Analyze activities and results
No more Excel sheets. Managers and team leaders can view various statistics for the entire team or individual members at any time. No more waiting for data from branches or other individuals.
Start using Calendee today
With the free version you can share the calendar with another user and manage up to 100 contacts.
All you need is your email address