A proven, successful system and years of experience
Since 2012 FreshFlow are using with thousands of users today.
Our team has decades of experience in sales, management and personal development.
A time- and user-proven solution
We have started working on FreshFlow in 2012 developing a solution for sales activity management in the insurance and financial advisory industries.
During the pandemic years, as the need for effective team management gained on importance we modified FreshFlow so that users in other industries could benefit from the tested technological solution.

Michaela Lamačová
Michaela provides technical support and helps users deal with seemingly unsolvable situations.
More
Michaela knows FreshFlow down to the last button and shortcut thanks to her years of experience providing user support at our parent FreshFlow. She is the most qualified person to show you the ropes.
Being a passionate field hockey player, she manages to juggle several things at once while staying on the ball. She has a sense for detail and a keen eye, which puts you in good hands.

Miroslav Princ
Miroslav owns the user onboarding and success processes, and co-manages the product development function.
More
Miroslav is an icon of the Czech business scene. He has changed the way tens of thousands of salespeople understand the sales process. His books How To Succeed At Telephone Sales and Sell Where They Want To Buy have become the textbooks of modern selling.
He feels disappointed when – asked about how they work with contacts or with their team, salespeople and managers tell him they don't actually have any system
This is why he is so passionate about FreshFlow and talks about it wherever he can. He also ensures that FreshFlow is user-friendly and that users benefit from it as quickly as possible.

Marta Rosová
Marta oversees the business development and marketing activities.
More
Marta gives our team insights into the environment of multinational corporations.
During her career, she has reached a partner position at an international consulting company. She has led diverse teams in the implementation of large consultancy projects and complex technological systems.
We also take advantage of the experience she has gained in negotiations and communication with corporate FreshFlow users. It is thanks to Marta that we understand this environment and the needs of corporate B2B users.

Jan Rosa
Jan leads the team of engineers and co-manages product development, while making sure the whole system works exactly as it should.
More
Jan and his team of engineers are the central brain of FreshFlow. They have been developing it since 2012, when they decided to design a system enabling sales leaders to manage their team activities more effectively.
He is a qualified physician, programmer, and the co-author of a book on the PHP language in English. He works best at night, thinking about how to meet the never ending requirements of users for more functionality. So much so that we sometimes have to remind him to take a break.

"We have gained a huge value from FreshFlow using it for our contacts management. Everybody who is serious about building a business should take advantage of it. It has also helped with our planning, as per the infamous quote: People do not plan to fail, they fail to plan. And that's not all. Being able to see and monitor my team's activities is one of the key management tools I have been using in FreshFlow."
Michal Krejčí
Partner společnosti, Partners Financial Services</p


"FreshFlow has proven to be a valuable tool in our acquisition activities."
Petr Kopřiva
Head of Multichannel Marketing and Customer
Care, NN Životní pojišťovna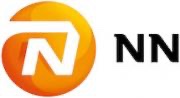 "We found the FreshFlow app to be an effective tool in our sales team activity management. That's why we decided to implement it across our entire advisor network."
Ing. Petr Hladný, Ph.D.
Sales Director, Allianz pojišťovna, a. s.

Thinking about subscribing?
Want FreshFlow for your team?
Call us:
+420-720 562 512
Send us an email:
Chat with us here.
Do you need invoice info?
FreshFlow Systems s.r.o.

Pražská 636
252 41 Dolní Břežany
Business ID: 24299057
VAT ID: CZ24299057
Company registered in the Commercial Register maintained by the Municipal Court in Prague, Section C, insert no. 194216.
Start using FreshFlow today
It is free for individual users:
All you need is your email address