Shared calendar for effective collaboration
The calendar as you know it is enhanced with useful, practical features and tools.
Use just one app for your activities and contacts management.
Share calendars
Keep track of your team members' meetings and the time spent on their activities. Allocate new appointments to team members according to their availability.
Merge calendars
Do you want to see when you and your colleagues have an opening for a team activity? View several calendars at the same time.
Invitations and groups
Invite more clients and team members at once to events or create working groups so you don't need to look up and invite each person separately.
Zoom integration
Create video call meetings directly in the calendar. Participants will automatically receive invitations with Zoom links.
Colour-coded activities
Events are automatically colour coded according to the activity you select, such as sales calls, service visits or job interviews.
Recurring activities
Set up recurring activities or events like team meetings, annual service calls or quarterly reports only once.
Duplicate events
To quickly enter the same activity, just duplicate it. You can edit details like contact name or participants later.
Hide activities
Do you only want to see only appointments in your calendar? Or service calls only? Hide other activities with a single click and show them again whenever you need them.
Reserve shared resources
Do you share meeting rooms, cars, a projector, roll-ups or other equipment with your team members? Simply reserve those resources by adding them to an activity.
Import Google Calendar
Import your calendar into FreshFlow in just a few clicks.
Customize your settings
Do you want an overview of 5 or 7 days in the week? Do you start your day at 5:00 am or 8:00 am? Customize your calendar to suit you.
Mobile app
Calendar activities automatically synchronize between the FreshFlow web and mobile apps irrespective of the one you happen to be using.
Plan in your calendar the way you always have, but with something extra
You can create, update or move events or activities in the calendar just the way you're used to.
And you can assign a specific contact to activities, create a task or a follow-up activity resulting from them.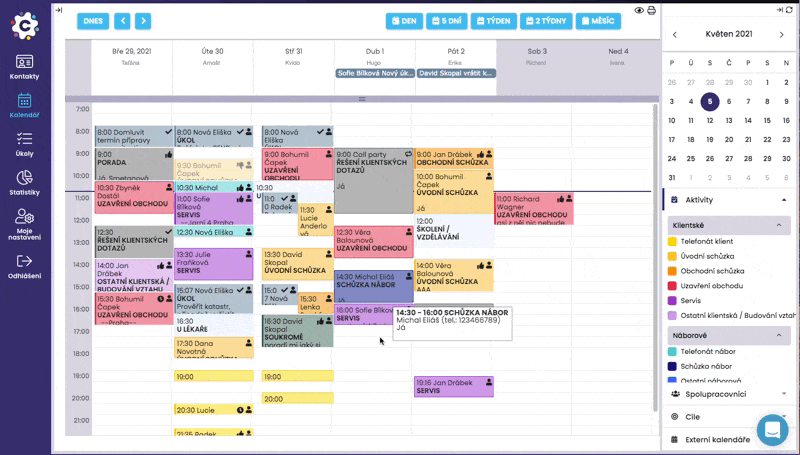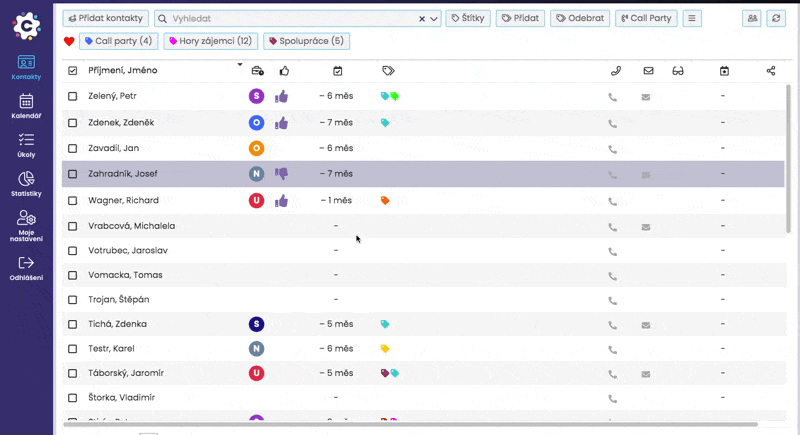 Create events directly from contacts
Create an activity or event relating to a specific client or customer directly from their contact details.
The new event will automatically be created in the calendar.
You will save time navigating between your contact system (CRM) and the calendar.
Choose from a pre-designed range of activities
You will see event details at first glance. At the same time you will create data for activity analysis in the Statistics module.
Managers can easily assess whether team members are spending their time on the right activities.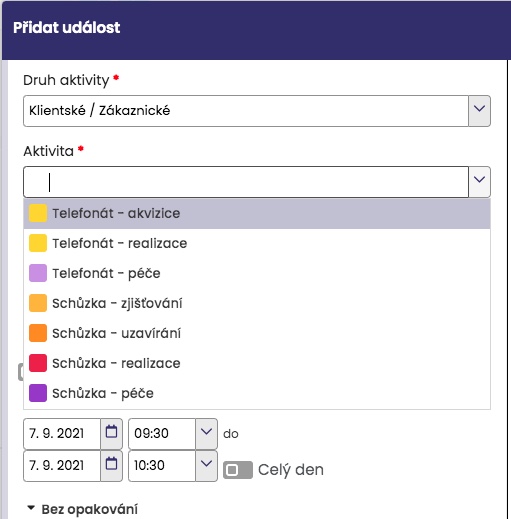 Activities – phone calls, appointments and other work activities – are categorized according to industry versions.
In the Enterprise version of FreshFlow, we customize the activities to your requirements.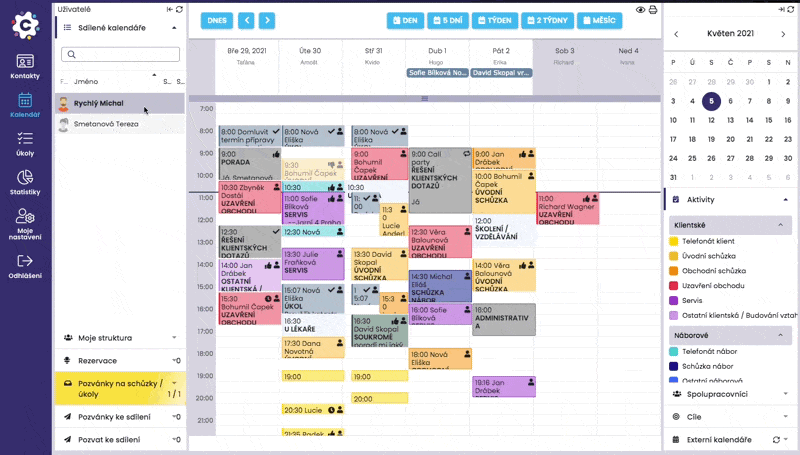 Share your calendars across the team for effective teamwork
Managers see an overview of team members' time and activities. Who is doing what with whom?
An assistant or dispatcher can allocate the work to sales staff, technicians or drivers and reserve appointments and visits in their calendars
You can even stop calendar sharing or modify what is shared at any time.
Create and assign tasks
Create a task for a specific event within the calendar – either for yourself or for your team members.
The new task will appear as a new activity or event in your calendar and in the team members' calendars, and will appear in the Tasks module at the same time.
And vice versa – a task you create in the Tasks module appears in your and/or the team members' calendars as a new activity or event.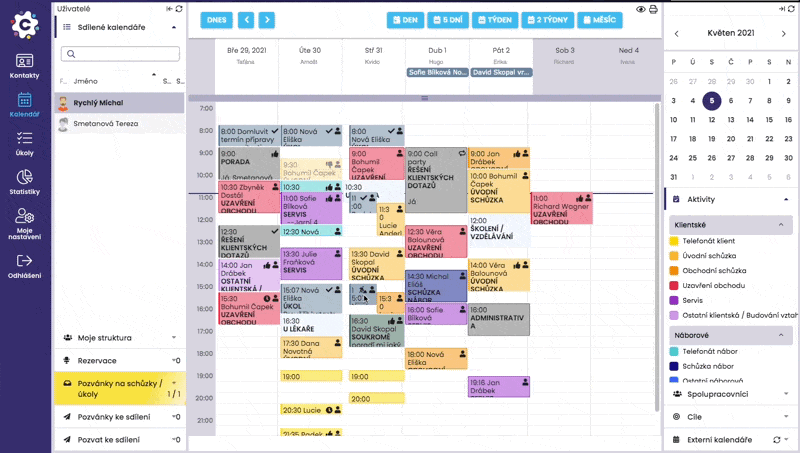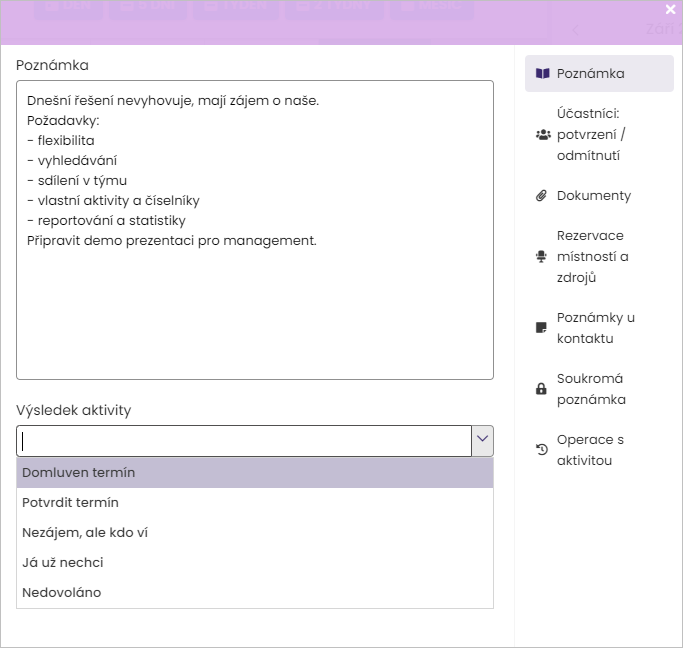 Record event or activity results
You will move each contact to the next step in your process naturally.
Activities in FreshFlow link to each other so we recommend selecting the result after the activity is completed – for example, a sales phone call is followed by a discovery meeting, closing meeting and then a service call.
Not only will you obtain the data needed to generate statistics in the Statistics module, but you will also be able to select the next follow-up activity to initiate a new event that follows after the one just completed.
Book rooms and shared resources
Do you share meeting rooms, cars, a projector, roll-ups or other equipment with your team members?
Do you share technology and mobile equipment, furnishings or furniture for client events and projects?
Book them for yourself in a separate calendar by adding them to an activity.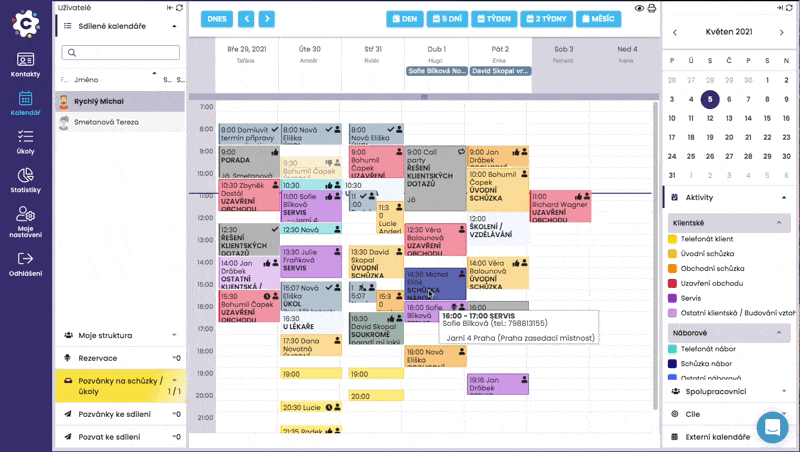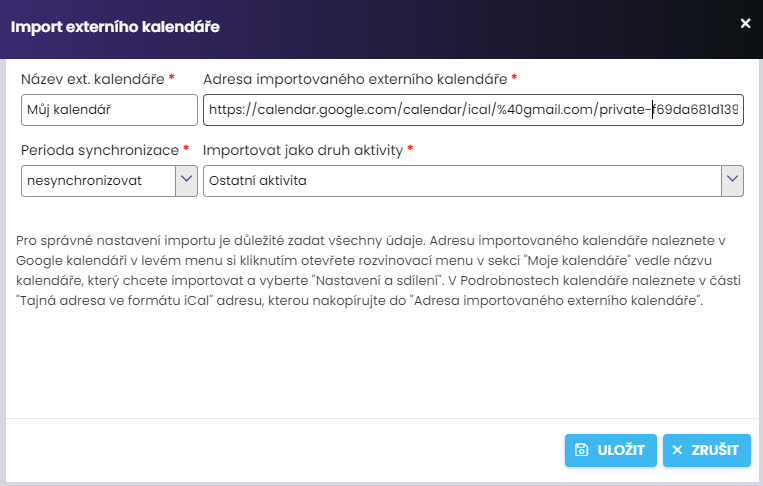 Import your Google calendar into FreshFlow
Do you want to use FreshFlow but don't want to re-enter all meetings, appointments and activities from your current calendar?
You don't have to. Simply import everything with a few clicks.
Start with FreshFlow today
With the free version you can share the calendar with another user and manage up to 100 contacts.
All you need is your email address